Lanier Brothers Lead RacePacket Grand Prix Series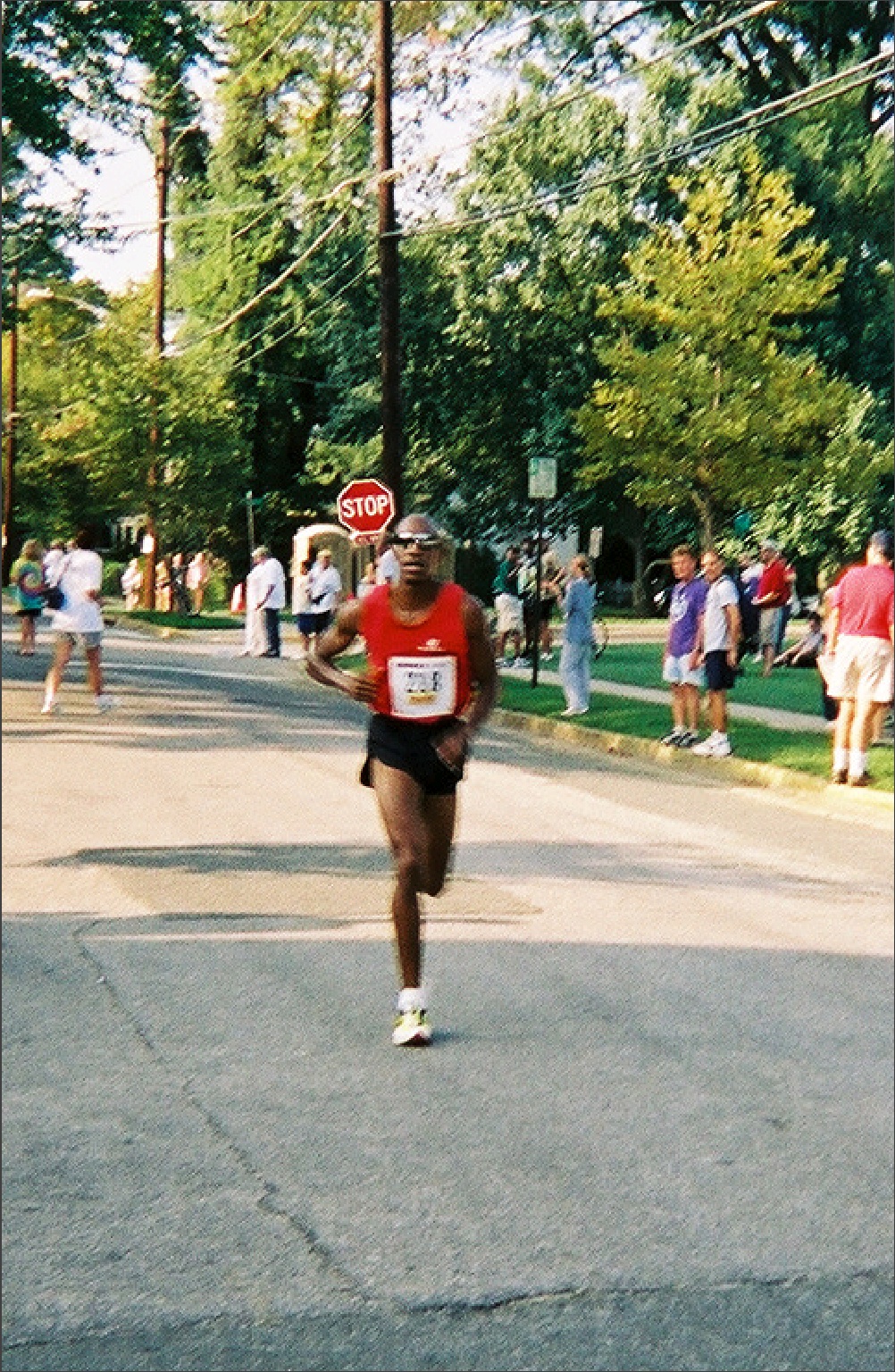 Kyle and Kareem Lanier have dominated this year's RacePacket Grand Prix Series races. The twin brothers started running at age 9 and joined the Willingboro NJ Track Club. Both ran Jr. High and High School Track and both competed in the same events. After they graduated from High School in 1991, they ran track for Glouster County College for 2 years. Kyle ran the 1500 m and 5,000 m, while Kareem ran 5,000 m and 10,000 m. They then competed for Lincoln Univ. in Pennsylvania (a Division III school), and graduated in 1998. Both were All-Americans in track and cross-country.
Kyle is now a certified personal trainier and Kareem is a gym teacher.
During 1995 to 2000, the twins ran road races in the NJ-PA-Del area. In 1997 and 2000 Kareem was selected the USATF Mid-Atlantic Men's Long Distance Runner of the Year, and in 2000 Kyle was designated runner-up.
The twins shifted to running in the DC area because it is very competitive. They drive over 2-hours to get to the races. Kyle notes the biggest challenge in the Grand Prix races is unfamiliarity with the courses. "Our times don't reeflect how fast we can really go. We run tentatively because we don't know the course. You can expect better times from us next year."
The twins are sponsored by New Balance and Power Bar.
Support Our Sponsors
Marathon Training
PVTC Track Series
Mary's Custom Quilts
Seashore Striders Summer 2001 Schedule
Joints In Motion
Team Diabetes
Fredericksburg Grand Prix
TrackCoach.com
Running Enclave
DC Fit
Fleet Feet - DC
Fleet Feet - VA&MD